Home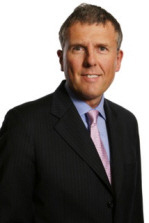 The company Stephen Cirell Consultancy Ltd was established to provide assistance to local authorities and other public bodies in the key area of renewable energy, energy efficiency and low carbon projects
Stephen Cirell Consultancy Ltd provides consultancy services to local government and the public sector on all aspects of the green agenda.
In particular, this covers:
Use of energy
Energy efficiency
Renewable energy
The consultancy services provided in relation to use of energy is predominantly on strategies to reduce energy use by behaviour change.
Energy efficiency covers all aspects of energy efficiency improvement, from major schemes under the Energy Company Obligation to minor changes funded by Salix.
Renewable energy covers all major technologies, from solar PV, wind, biomass, AD and hydropower. Services in this area include general advice, project planning and feasibility, project management and delivery.
The preparation of strategies and plans on the green agenda, from sustainability strategies, to climate change strategies to renewable energy strategies is also a large part of this work.
Stephen Cirell has worked closely with the Association for Public Service Excellence for over 25 years and also undertakes consultancy work for APSE Energy on clean energy and related matters.
Stephen Cirell has also been a prolific writer on local authority issues and a well known contributor to books and magazines. For a number of years, he ran his own Public Sector Energy website and newsletter, which kept the public sector informed on key developments in clean energy. He still writes blogs and articles, the latest of which are reproduced here.